Hola.
I just joined this community and I wanted to introduce myself. Hehe. I'm Isa and I'm gonna be 16 in like dos weeks! Yay.
I'm teaching myself Spanish now cos mi novio no hables ingles. hehe. For the most part I can understand it if it's spoken despascio, ¿tu sabes?
Me gusta daddy yankee, baby rasta y gringo, hector y tito, ivy queen, wisin y yandel, tego y lito y polaco
muchos
. :p
Oh, is it okay to promote one thing here? I hope so but if it's not please tell me.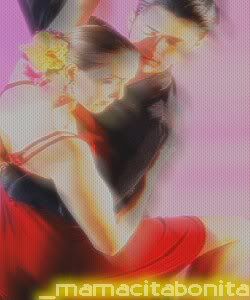 _mamacitabonita
isa